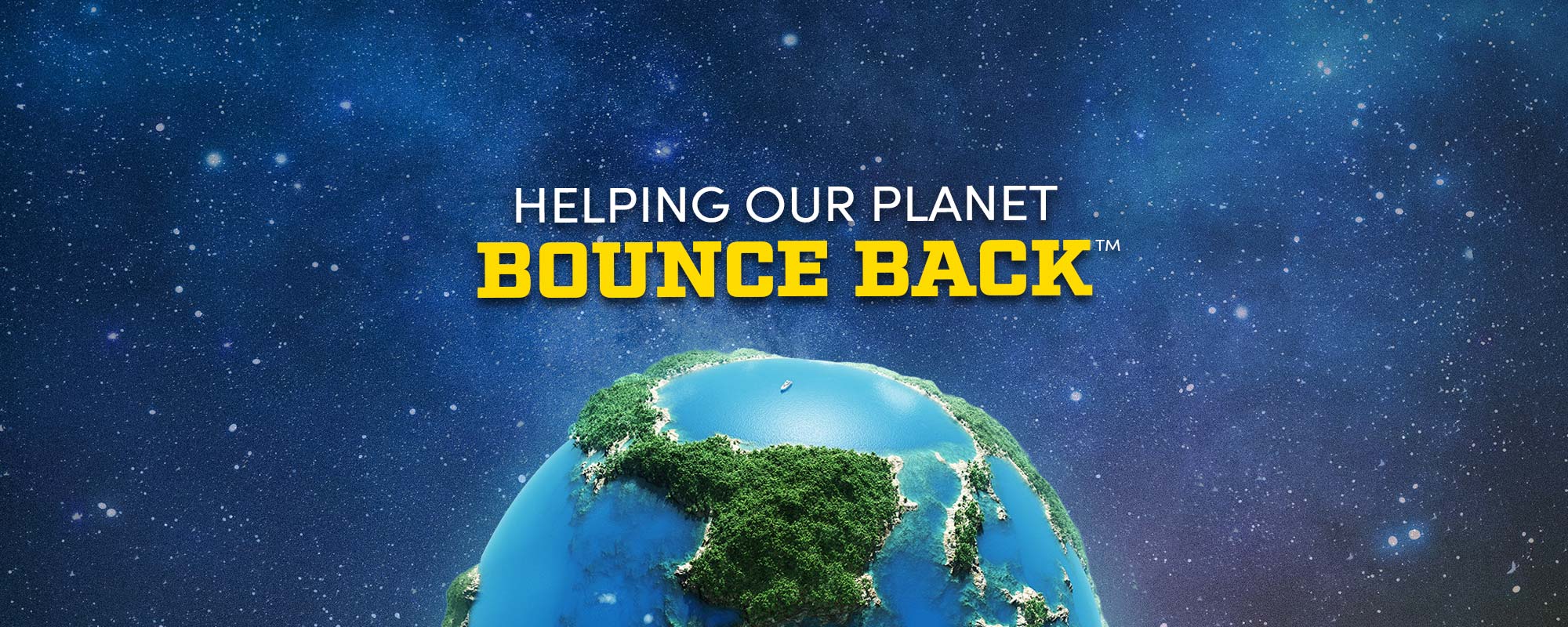 One Tree Planted for every trampoline sold
SpaceJump™ is on a mission to protect the planet by planting thousands of trees every year! We've committed to planting one tree in New Zealand for each trampoline we sell.

A brighter future for our kids
At SpaceJump™ we're doing our bit to minimise waste and reduce our impact on the climate by planting 1000s of trees every year. Every tree we plant will restore oxygen into our atmosphere and help offset carbon emissions, building a better future for our space cadets.
Restoring NZ Natives
We're planting the right trees. Depending on the specific needs of each section of habitat being restored, native trees may include Manuka, Kahikatea, Matae, Miro, Titoki and other indigenous species.
Teaming up with the best in forestation
Together with One Tree Planted our efforts help rebuild and protect New Zealand's ecosystem. One Tree Planted specialises in reclaiming land which was once native forest, which means helping to restore New Zealand's clean green image.
SpaceJump with OneTreePlanted.org
Trees Make a difference
Here's just some of the benefits that our native trees provide us kiwis.
Cleaner air
Trees improve the quality of our air. Through their leaves and bark, they absorb harmful pollutants and release clean oxygen. Research shows Kiwi kids who spend more time surrounded by nature are less likely to develop asthma.
NZ Wildlife
Planting more New Zealand natives means greater indigenous biodiversity. Trees provide shelter and food for a range of species like birds, animals, insects and fungi, creating an amazing backdrop for activities such as tramping, hiking, climbing, swimming, walking, and more!
Climate
Healthy trees act as carbon sinks, offset carbon, and reduce the effects of climate change, helping to improve the health of our planet and protect the future for generations to come.
Water Filtering
Trees contain intricate root systems that act like filters, removing pollutants and slowing down water absorption into soil reducing the risk of flooding and landslides.
Social Impact
From arborists to loggers and researchers, the job opportunities provided by the forestry industry are endless. Trees also provide timber for housing, fuel for heating and food for us all.
Health
Trees help reduce stress and anxiety and allow us to reconnect with nature. They play a large part in providing environments for children to play, swing, and climb on!